With winter just around the corner, it's time to start thinking about cutting cold-weather energy costs, over 80% of a home's energy consumption is used for heating and hot water, so looking at new ways of controlling this can have a big impact on your bills.
A smart multi-room heating system is a great long-term investment that will save you money as well as make your home more comfortable, by only heating the rooms you're using and to the temperatures you prefer. In fact, according to BEAMA adding smart controls to your heating system can save over 40% in running costs and a 25% reduction in energy bills.
Systems like NEST use intelligent radiator thermostats to create individual heating zones, they learn from you the consumer. It gets to know the temperature you like when you're at home. And turns itself down when you're away. It even learns how your home warms up or how draughty it is, so it only uses the energy it needs. That's how the Nest Thermostat saves energy.This means you can fix the temperature in the living room to 20°C for example, but have cooler bedroom temperatures for sleeping and lower temperatures in empty spare rooms to save energy.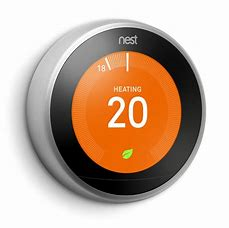 Nest shows you how much energy you use every day in Energy History, and every month in your Home Report. So you can see when you use more energy, such as at the weekend or Monday nights, and how to use less.
App-controlled smart heating systems have the added benefit of allowing you to remotely turn your heating off or delay it from coming on when your plans change, helping you to avoid wasting energy and money by heating an empty home.
For more information on the NEST systems and indeed any other form of energy saving call us on 0161 748 8264 or 07799 701 053